10X GAVE JONGENS ITEMS!
Zijn jullie ook zo aan het genieten van de herfst(vakantie)? Nu het buiten frisser wordt kunnen we eindelijk los met meerdere lagen als het op de kleding aankomt. Niet alleen lekker warm, maar het geeft de outfit ook net even wat meer body. Zo zouden wij bijvoorbeeld het streep shirt (2) onder de sweater (10 of 5) combineren. En dan een warme stoere jas (1 of 3) eroverheen. Natuurlijk een lekker broekje eronder, sokken en sneakers aan en gaan!!
Wat zijn jullie plannen vandaag? En is dit stijltje ook iets voor jullie boys?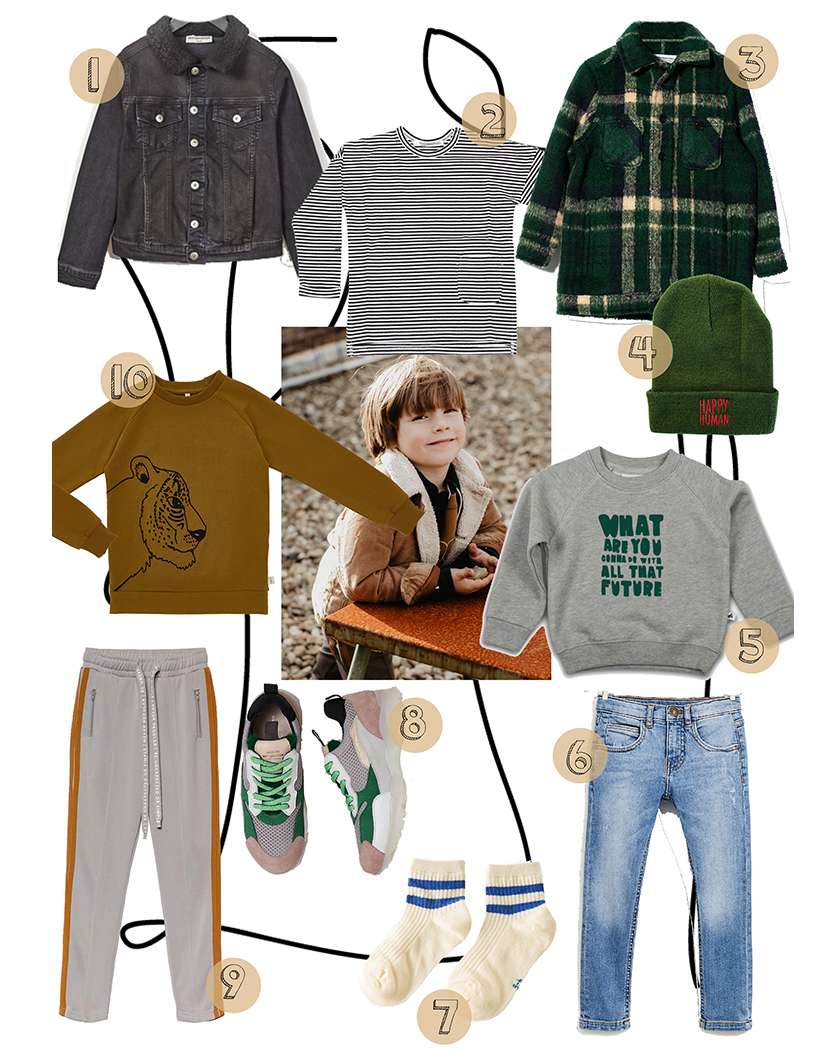 Benieuwd hoe Heddy het zwarte jack bij haar boys heeft gecombineerd? Klik hier.