Deze outfit is echtttt de bom! Dat ik dat vind is natuurlijk logisch, maar van deze outfit deelde ik eerder al een foto op mijn Instagram en jullie waren het er massaal over eens….dit is een toppertje! Hanna draagt eigenlijk van top tot teen Scotch R' Belle, tsja hoe je het ook went of keert, dit kindermode merk is altijd top! Maar wacht, nee, het is niet van top tot teen the one and only Scotch, want Hanna heeft de mega coole glitter boots aan van Le Big én het hoedje komt uit mijn eigen shop: DePanterShop 
Over deze broek heb ik al het een en ander gezegd in de blog die ik scheef over de outfit van Nanna, want oh wat is deze broek gaaf zeg!!! Dit is echt zo'n broek die je het liefst elke dag wilt dragen. Waarvan je baalt, dat ie de was in moet! En je er dan weer even een paar dagen op moet wachten….
En wat staat het colbertje ook leuk bij Hanne hè!! Ben je ook helemaal enthousiast over de colbert kindermode trend? Check dan zeker ook even deze blog die ik schreef, met maar liefst 10 te gekke colberts voor zowel jongens als meisjes.
Heb je op Instagram nog niet gereageerd op deze outfit? Laat dan gezellig een comment achter onder deze blog…Dankjewel! Liefs Frederiek
Shop the look van Hanne
1. Colbert Scotch R' Belle
2. Shirt Scotch R' Belle
3. Boots Le Big
4. Broek Scotch R'Belle
5. Hoedje DePanterShop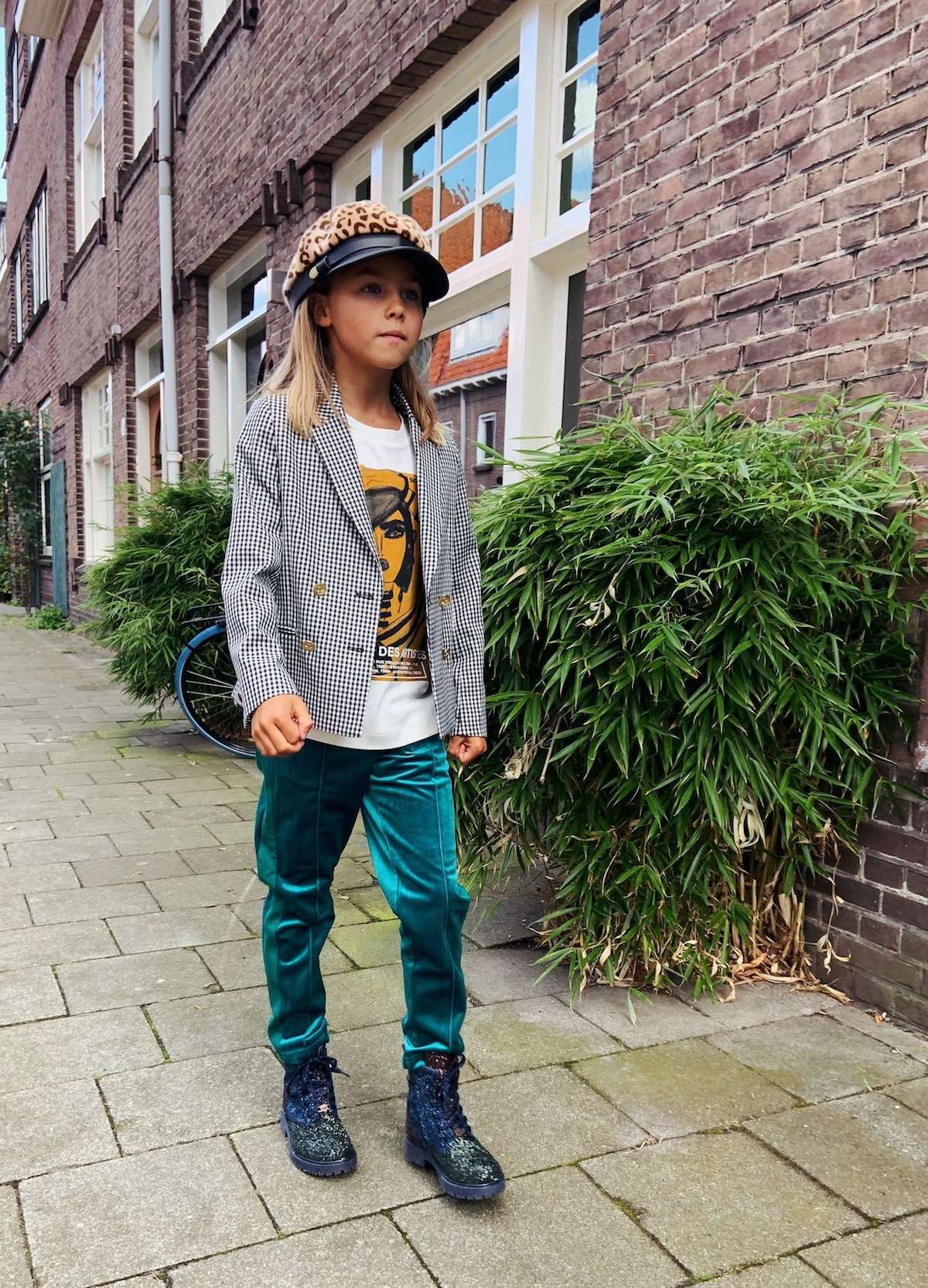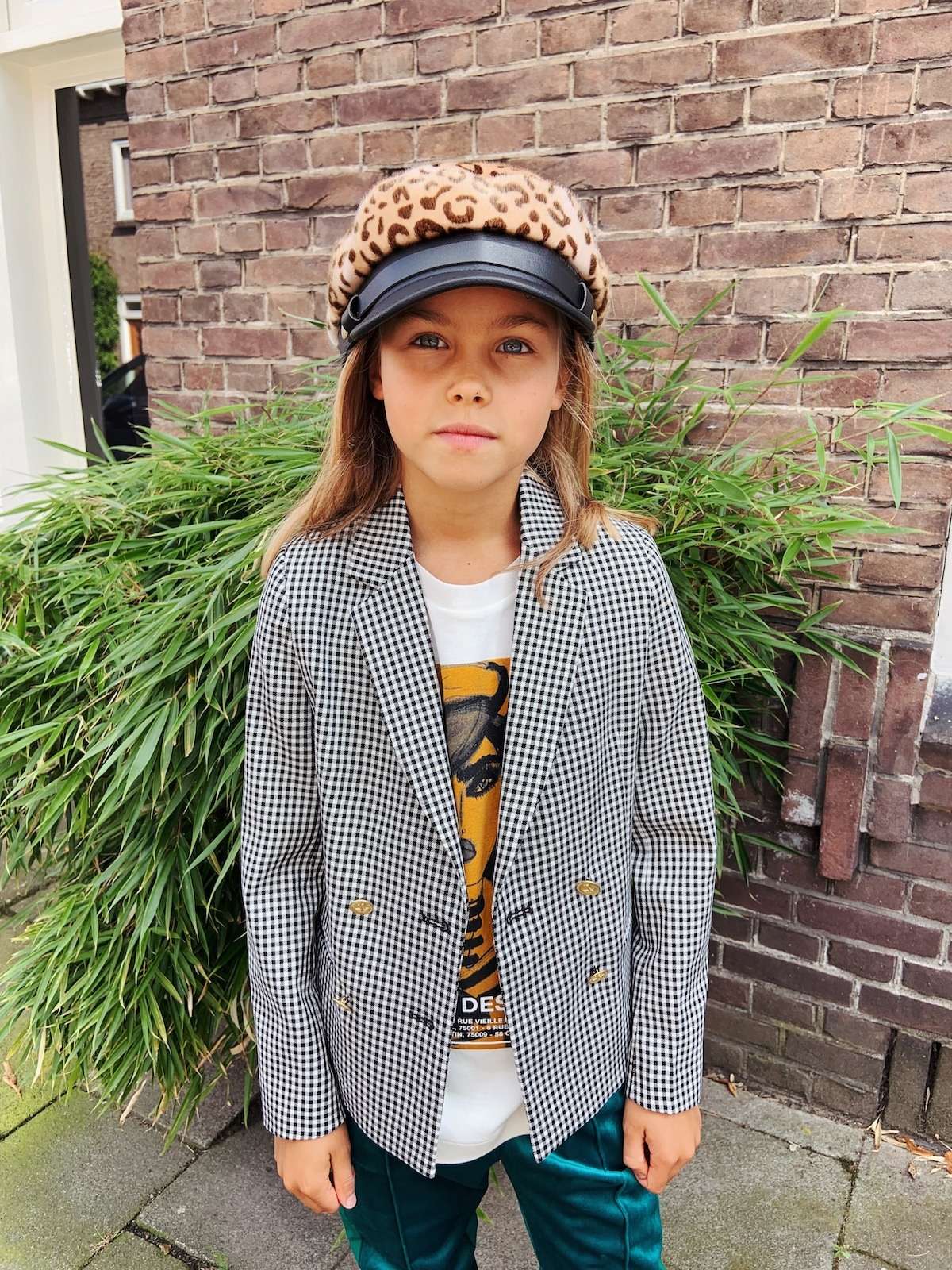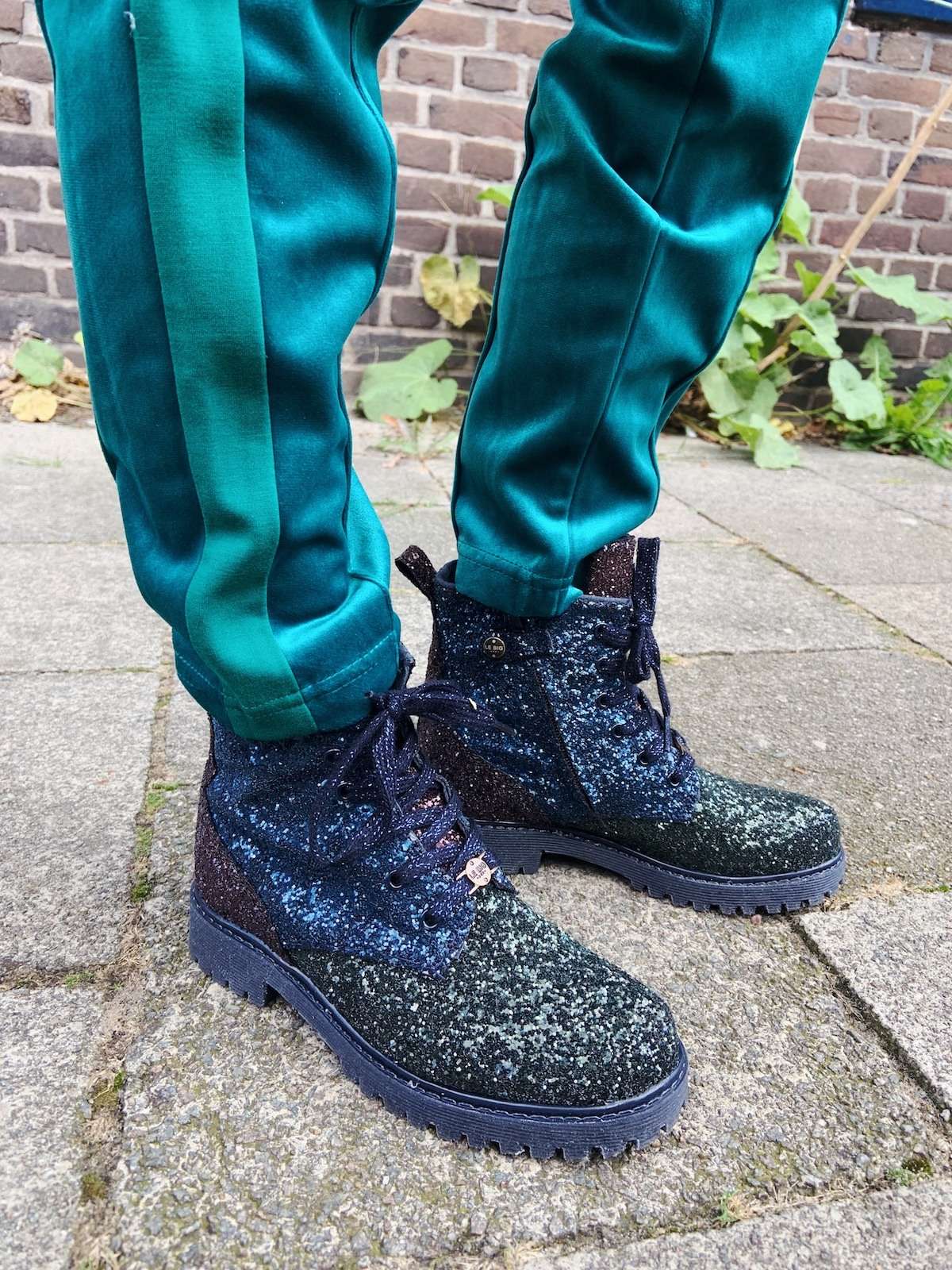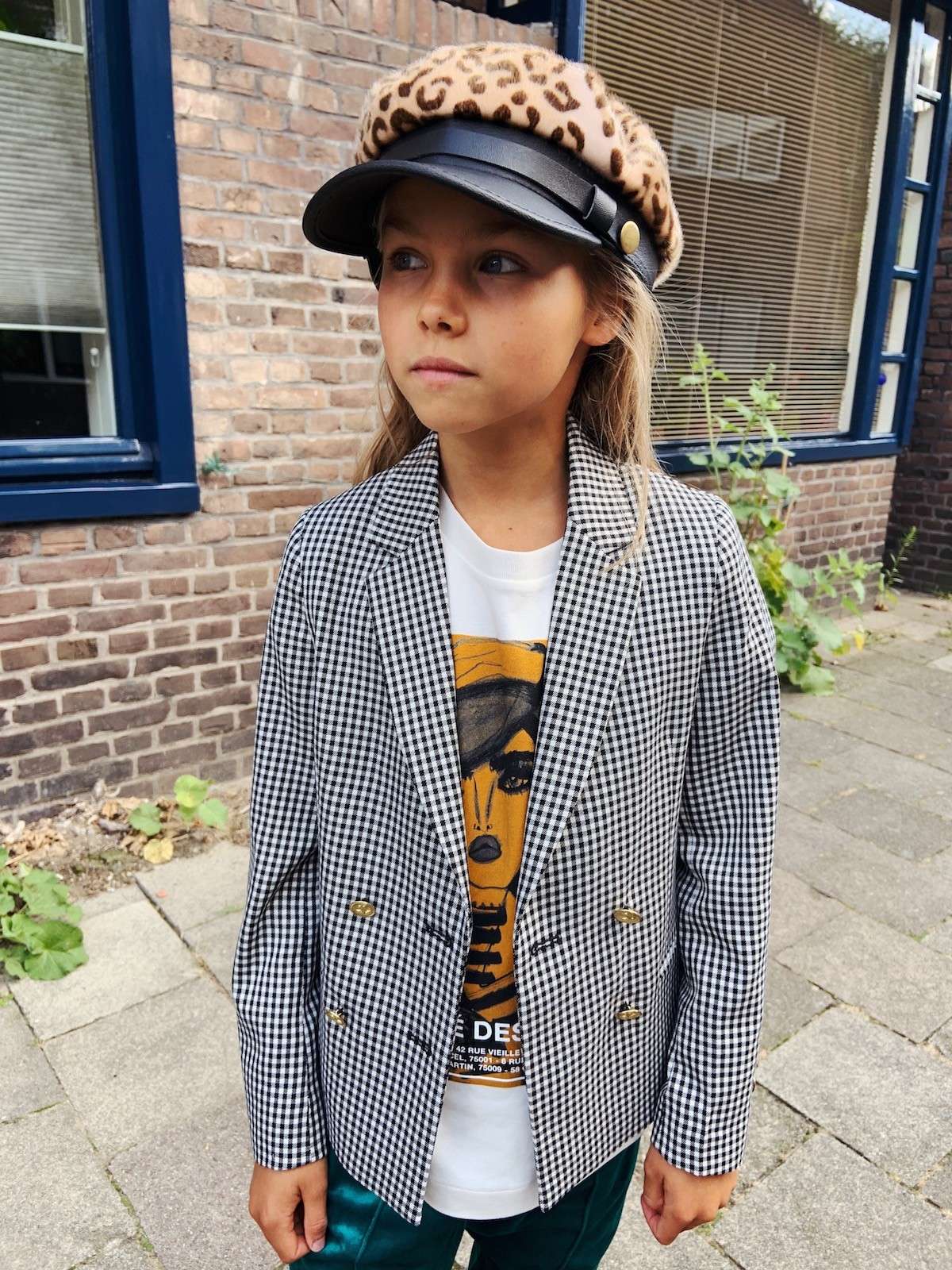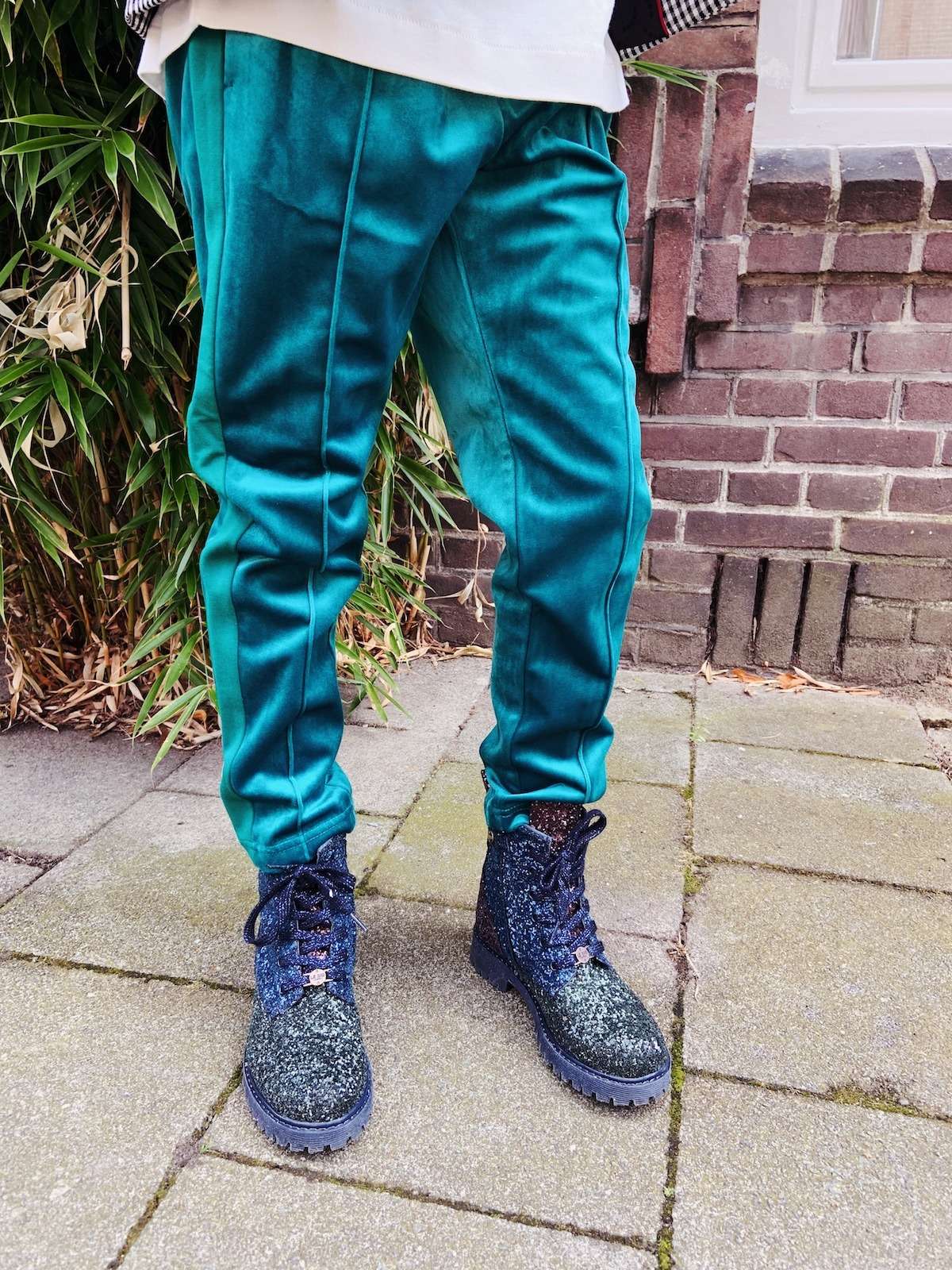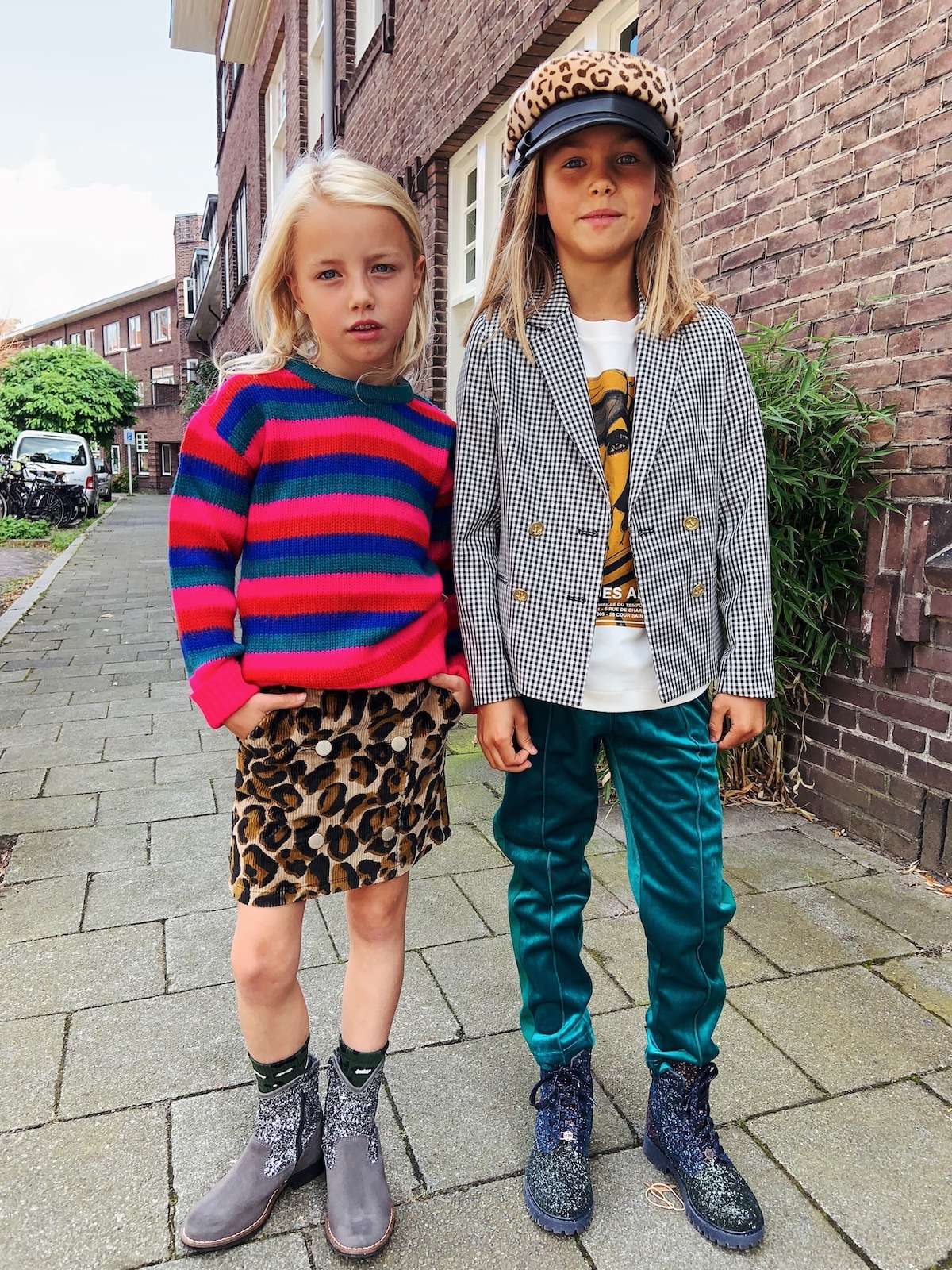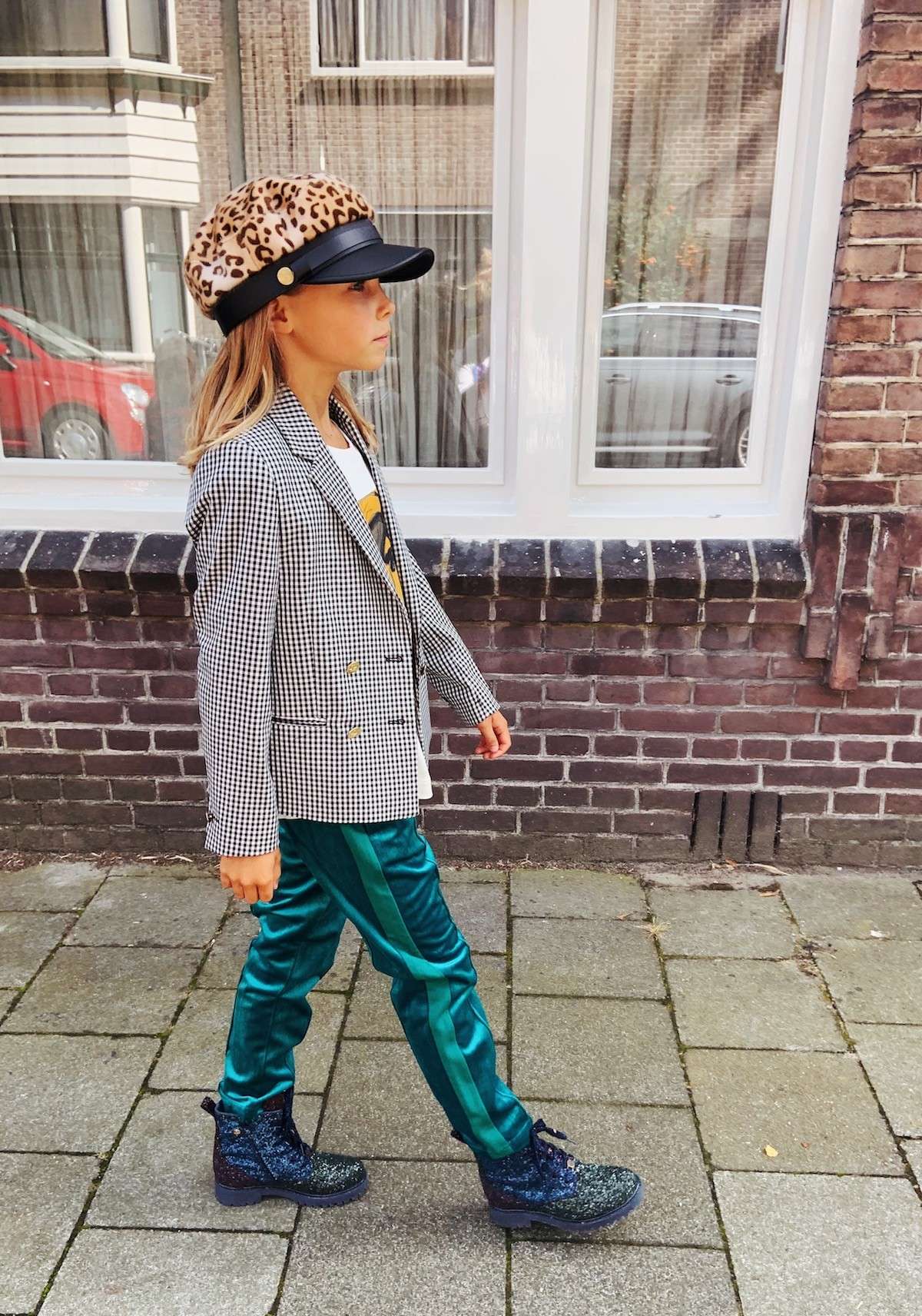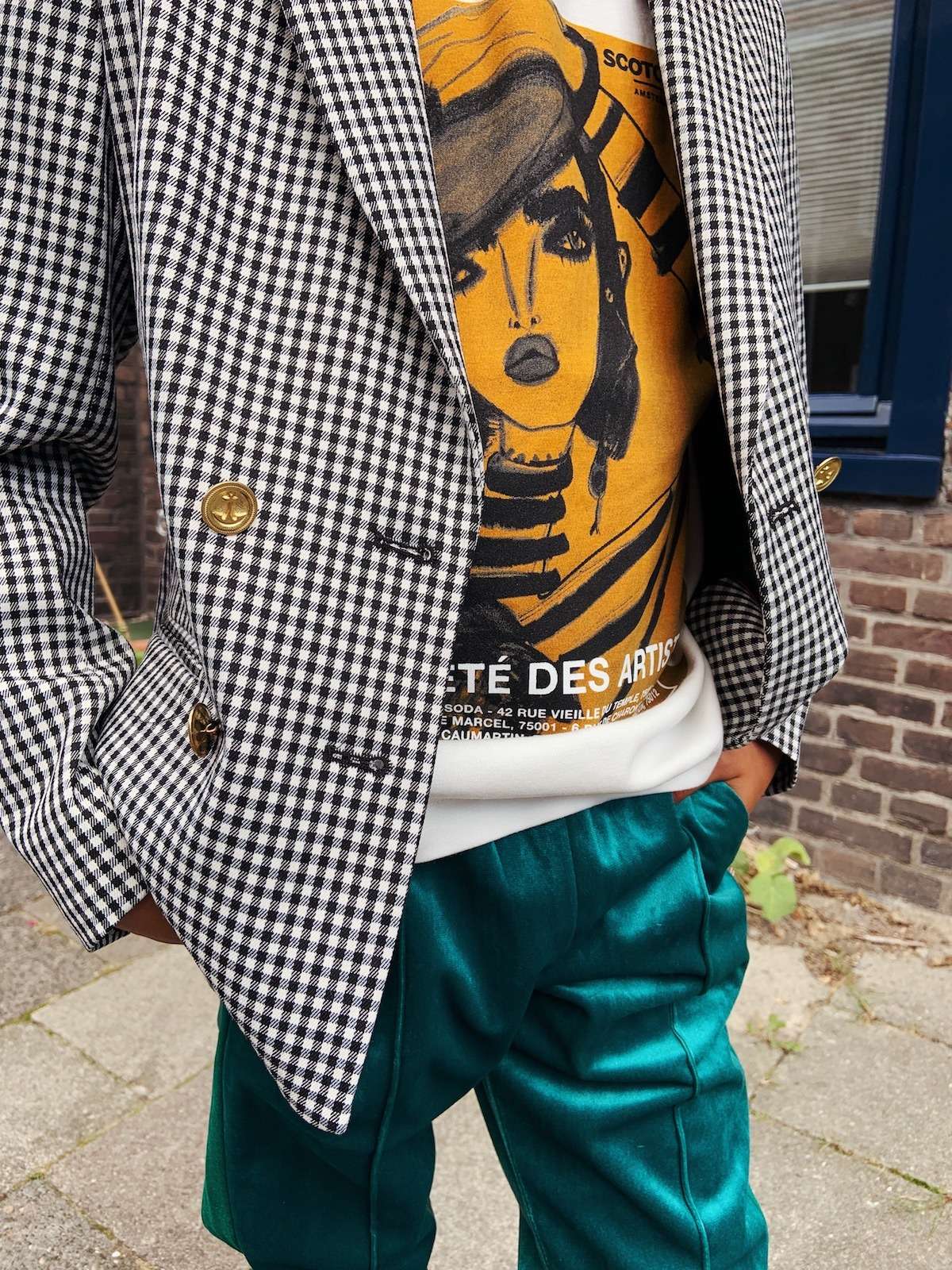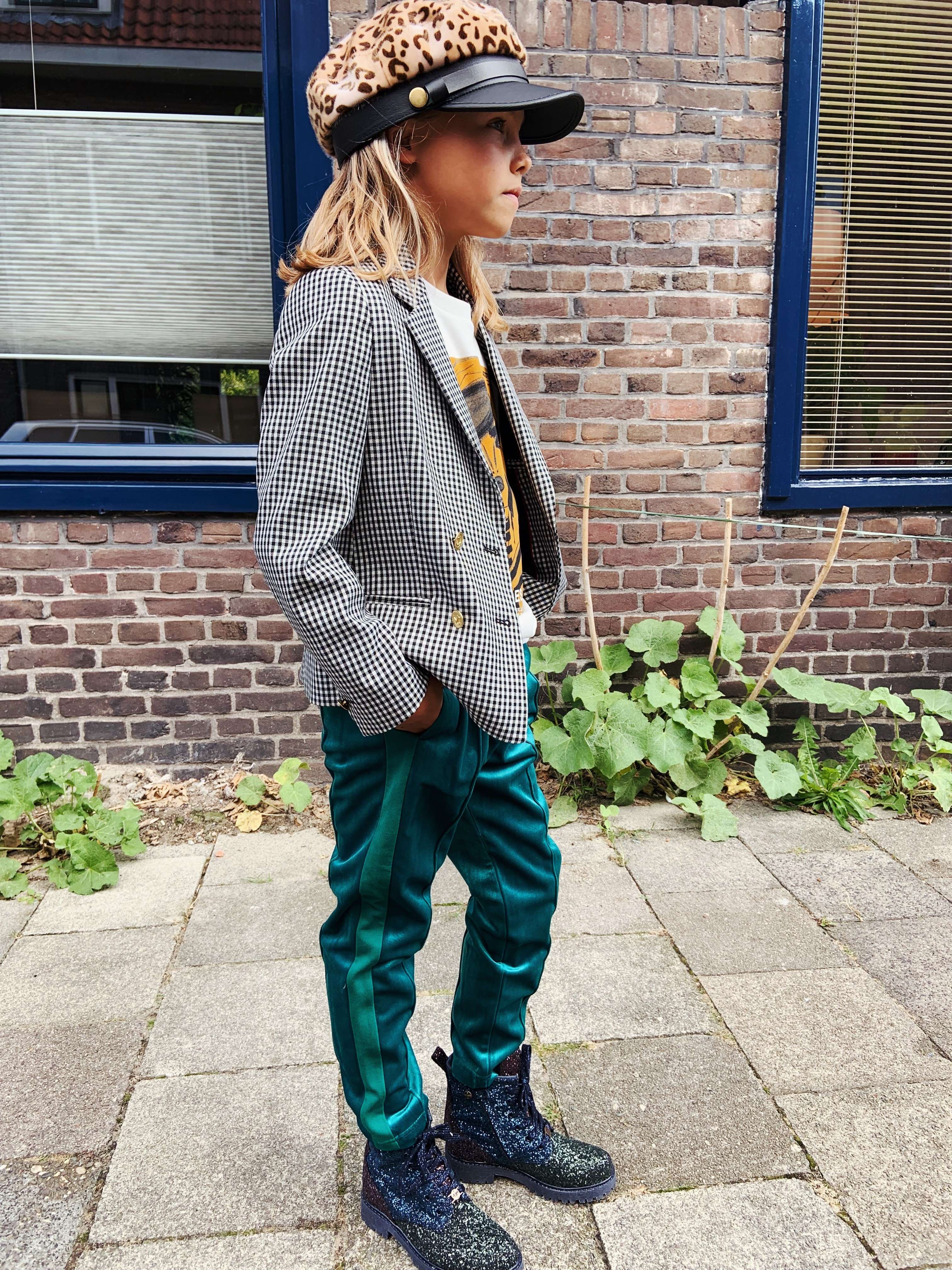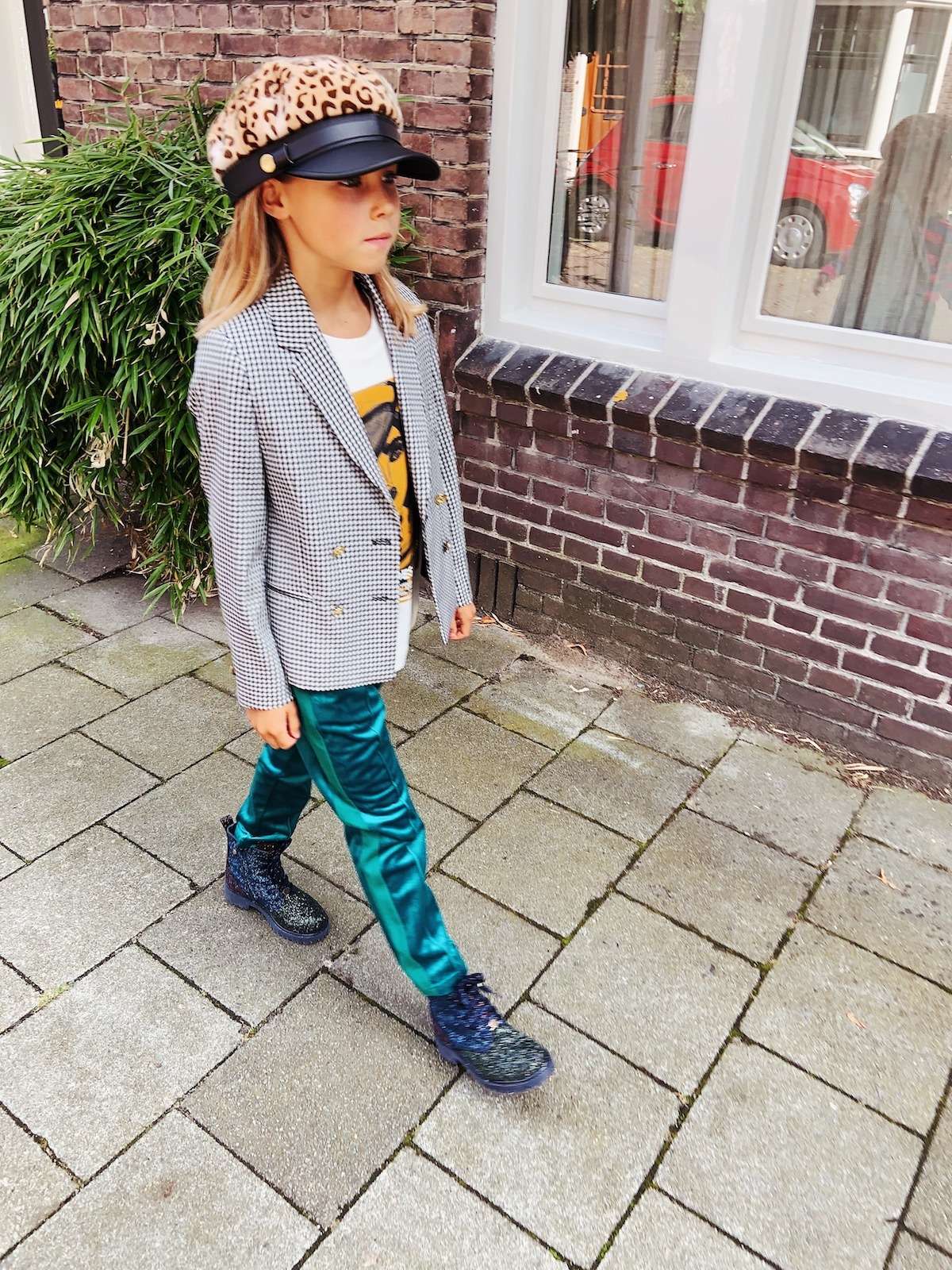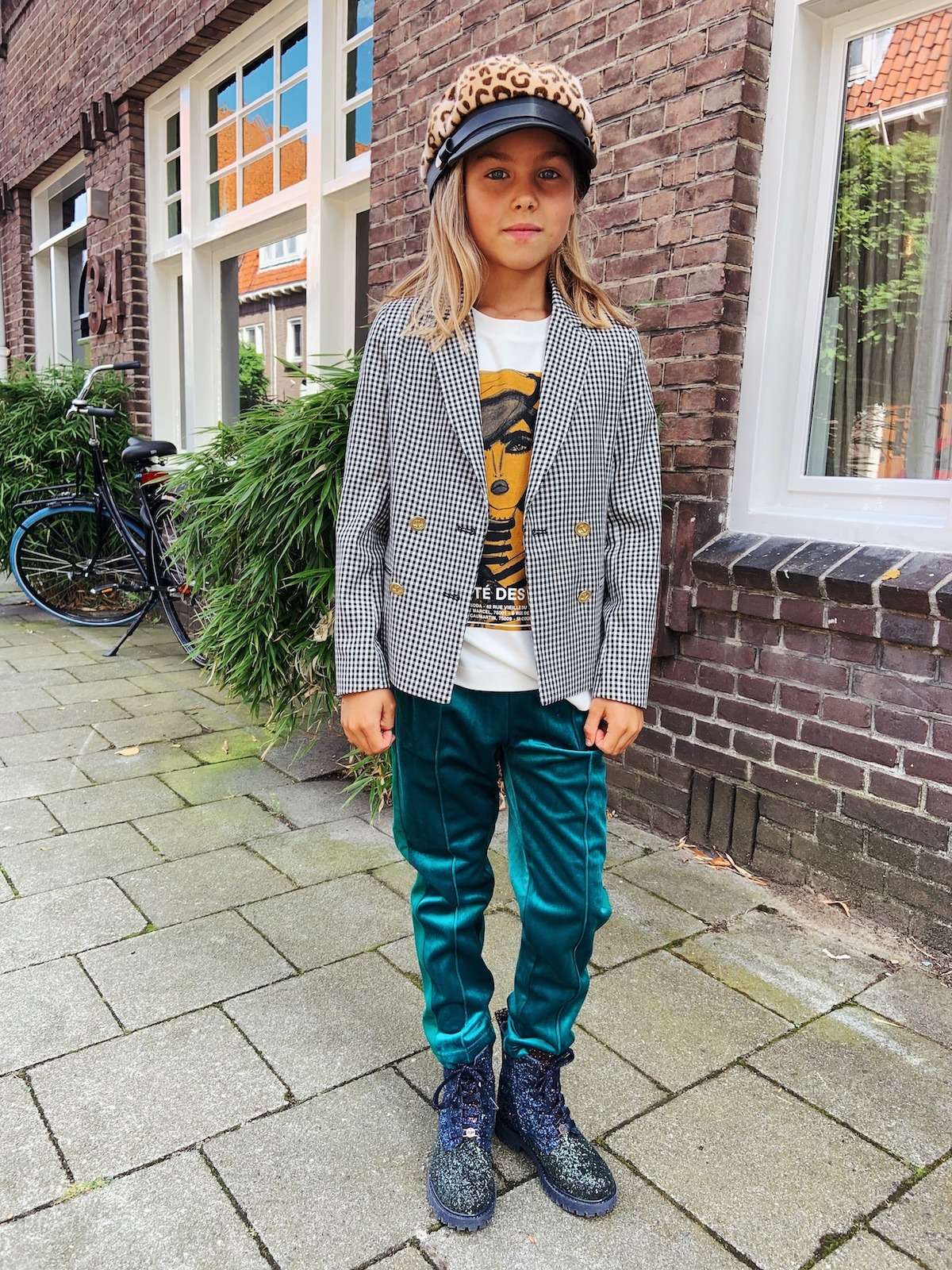 Wat vind jij van deze outfit? Leuk als je onder deze blog een reactie achterlaat!!