LITTLE BEACHGIRL IN CANGGU, BALI
Door: Jeannine
Na drie geweldige weken in Australië te hebben rondgereden en kennis te hebben gemaakt met het prachtige en veelzijdige landschap, maakten we ons klaar voor onze laatste bestemming van onze reis: Bali.
En dat betekende opnieuw veel zon, zee en zandkastelen bouwen. Onze eeste stop maakten we in Canggu, een populaire plek voor backpackers, jonge gezinnen en local surfers.
Het gebied is toeristisch, maar zeker nog niet verpest. Je vindt er tal van leuke tentjes, waar menig hipster zijn computer openklapt en de middag al werkend doorbrengt met een latte, fruitbowl of Bintang.
De sfeer is relaxt, de straten kleurrijk en het uitzicht 's avonds over zee adembenemend.
Mijn kleine beachgirl voelde zich er erg op haar gemak en paste met haar luchtige zomerse look goed in het totaalplaatje van deze Balinese hotspot.
Easy wakker worden, jurkje aan, pet op en ready for a walk to the beach. Het schoudertasje komt overigens van de Rotterdamse ontwerper Susan Bijl, bekend van de The New Shoppingbag, en is al jaren groot favoriet bij ons.
Zowel Lara als ikzelf hebben meerdere varianten in diverse kleuren, ideaal om je outfit mee af te stylen.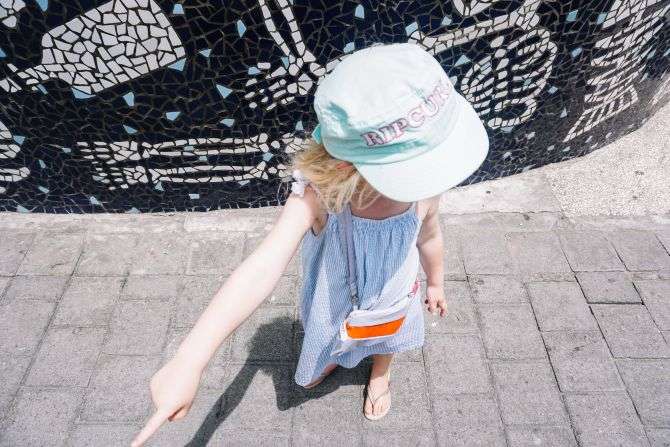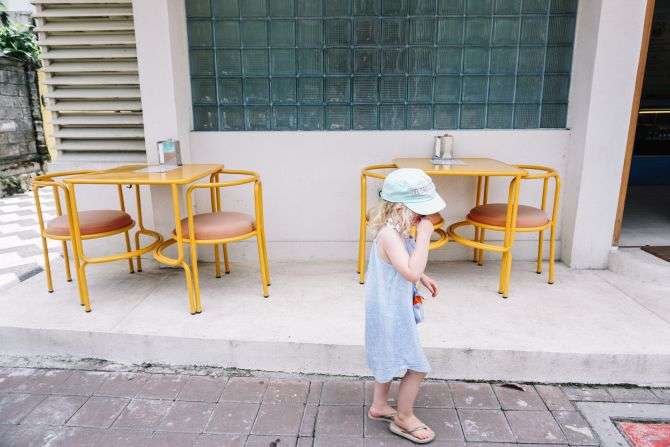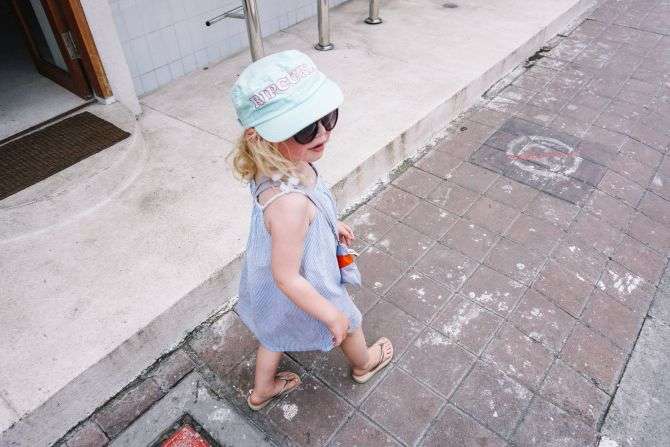 Jurkje: H&M
Slippers Havaianas
Schoudertasje: Susan Bijl
Pet: Rip Curl