3X KINDERMODE TRENDS FW18-19
Januari, dé maand waarin veel kinderkleding merken hun nieuwe SS18 collecties lanceren en dé maand van de kindermode beurzen. Hoe leuk wil je het hebben?  Met het oog op de verschillende kindermode beurzen waar deze maand de FW18-19 collecties worden gepresenteerd – ja je leest het goed, volgend jaar winter (de collecties die over een half jaar in de winkels zullen liggen)  – duiken we alvast in de trends die we volgend seizoen kunnen gaan verwachten. Zo kunnen we ons al gaan verheugen om al het moois wat komen gaat en kun je – indien nodig 😉 – al een beetje wennen aan nieuwe trends en kleuren.
Eind januari is de kindermode beurt CIFF KIDS in Denemarken en ik ben heel benieuwd welke trends ik bij welke kindermode merken voorbij gaan zien komen. Benieuwd ook wat jij van de nieuwe FW 18-19 trends vind én welke er voor jou het meest bovenuit springt? Check ook zeker even de gave editorial shoot in samenwerking met CIFF KIDS op sparkle26. Hier zie je ook al een kleine sneak peek van verschillende kinderkleding merken én de FW 18-19 collectie. Hoe gaaf?!
TREND 1 – EMBRACE NATURE
Groen blijft ook komende winter nog een kleur die de boventoon voert. We gaan back to nature met het gebruik van wollen gebreide materialen, tweed, katoen aangevuld met rijke materialen als fluweel. Handgemaakt borduurwerk en kleuren tinten als bruin, oker en oud roze. Deze trend zien we o.a. terug komen bij kindermode merken als Sproet & Sprout, Christina Rohde, Namuk, Enfant en The New. En ik ben benieuwd bij welke kinderkleding merken we deze trend nog meer zullen zien op CIFF KIDS.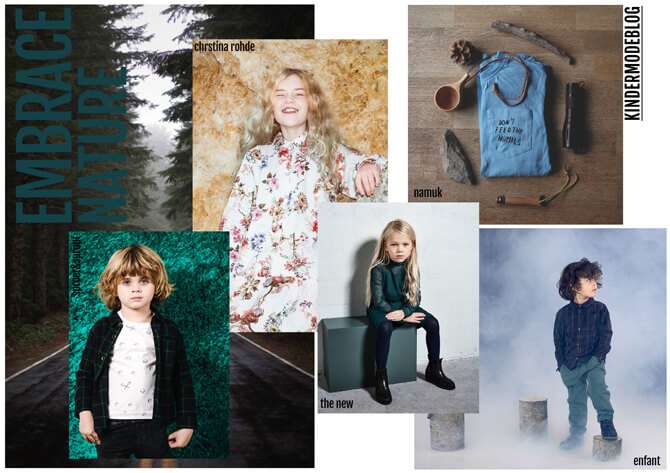 TREND 2 – WHERE SPORT AND MUSIC MEET
Winter 18/19 zien we veel invloeden terug uit de muziek (hip hop) en sport wereld. Het beste van beide werelden wordt gecombineerd. Primaire kleurtonen aangevuld met donker groen, blauw en zwart. Sportieve materialen in zowel mat als glans. Old school prints en opvallende statements. Hoody's, oversized jacks you name it. Soft Gallery is één van de kinderkleding merken waarbij we deze trend zien, bekijk hier de foto's van de speciale samenwerking tussen 'CIFF KIDS X Frederieke Wieberdink' waar je al een kleine sneak peak van de FW 18-19 kunt bekijken. Maar ook bij Namuk, Melton en het kinderschoenen merk VEJA zien we deze trend terug.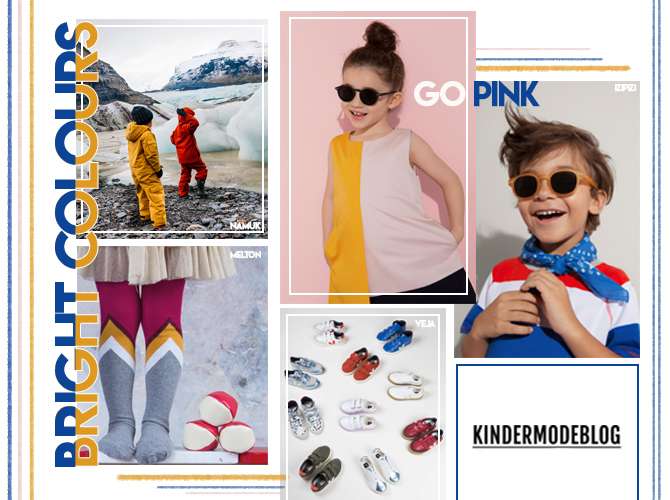 TREND 3 – STILL
Rust en schoonheid staan bij deze trends voorop. Zachte materialen, en rustige (ronde) vormen. Een samenhang van harmonie waar de kledingstukken grotendeels unisex zullen zijn. Lichte en zachte kleurtonen als wit, ivoor, zacht roze en nude. Bij deze trend zien we geen poespas maar de puurheid van het product.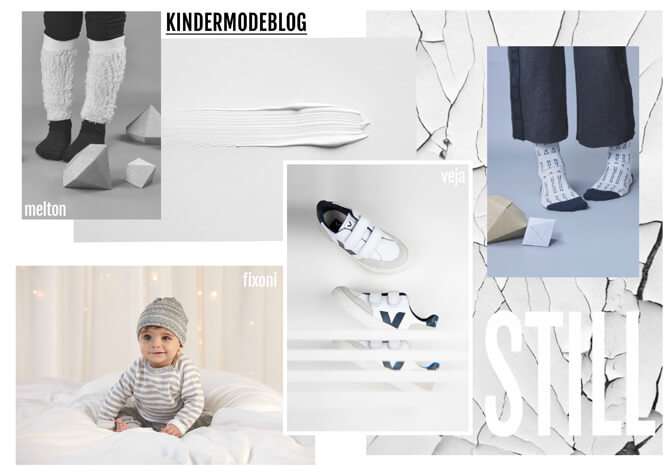 Welke trend spreekt jou het meest aan? Benieuwd naar alle kinderkleding merken die op CIFF KIDS aanwezig zijn? Klik hier voor de website 
** English **
January, the month where a lot of the kids fashion brands launch their new SS18 collections and the month of all the kids fashion convention. Does it get any better? With all the conventions where they will show all the FW18-19 collections – yes you're reading it right, the collections for next winter (in stores in about 6 months) – in mind we are diving into the trends for the next fall and winter season. This way we can start to look forward to all the beautiful things that are coming and you can, if needed, take some time to get used to the new trends and colours. At the end of January we're going to CIFF KIDS in Denmark and I'm very excited to see what all the brands are going to bring and to find out what you guys are going to think of the new collections and which ones you like best. Have you checked out the cool editorial shoot in collaboration with CIFF KIDS on Sparkle26 yet? How cool is that?
TREND 1 – EMBRACE NATURE
Just as this winter, green will still be on trend next winter. We're going back to nature with the use of wool knits, tweed and cotton in combination with rich materials like velvet. Handmade embroidery and colour tones like brown, mustard and vintage pink complete this trend. Kids fashion brands such as Sproet & Sprout, Christina Rohde, Namuk, Enfant en The New. And I am curious to see on CIFF KIDS which other brands include this trend ins their new collection.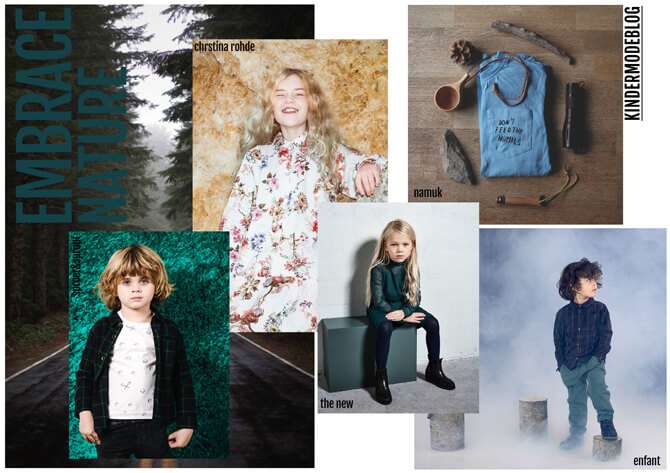 TREND 2 – WHERE SPORT AND MUSIC MEET
In the winter of 18/19 we are going to see a lot of influences from the music (hiphop) and sport world. They're combining the best from both worlds. Primary colours combined with dark greens, blue and black. Sporty materials in matte and shine and old school prints with bold statements. Hoody's, oversized jackets, you name it. Soft Gallery is one of the kids fashion brands where we see this trend. Click here to see the special CIFF KIDS X Frederieke Wieberdink collaboration on sparkle26, where you can already see a sneak preview of the FW 18-19 collections. But also kids fashion brands as Namuk, Melton and the kids shoe brand VEJA show this trend.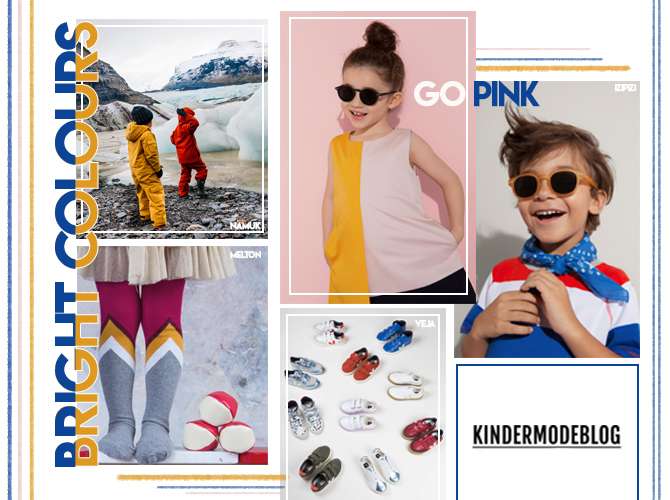 TREND 3 – STILL
Tranquility and beauty are the key words for this trend. Soft materials and soft, round shapes. Harmony and lots of unisex items. Light and soft colour tones like white, ivory, soft pink and nudes. No distractions, just the purity of the product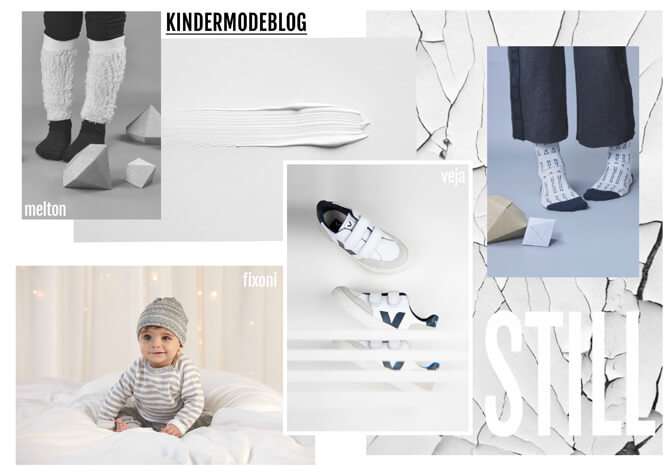 What trend is your favorite? Curious to all the kids fashion brands that will show their new FW18-19 collection on CIFF KIDS? Click here to visit the website