Combineren, dat is dé truc om een outfit spannend en speels te maken. Vaak kiezen we voor één printje in een outfit, maar doe eens gek en probeer om meerdere printjes, kleuren en materialen te gebruiken. En vergeet de details niet, die geven de outfit nog een extra touch. Met het combineren van verschillende items kan je een girly items juist stoer maken of ook andersom. It's up to you!
Mijs draagt vandaag ook een outfit met een fijne combi van verschillende printjes, kleuren en materialen.  De panterprint jas van Scotch R' Belle – loooove it – en haar sterren trui van America Today zijn de echte eye-cathers van de outfit. Een mix&match van stoer, girly en lekker opvallend. En ook nog eens een outfit die deze week goed van pas komt, want hij houdt Mijs lekker warm. We stijlen de outfit af met een stoere destroyed jeans met pailletten detail aan de onderkant van de broekspijp. Jup, just do it 😉 Een paar hippe panterprint schoentjes van Maison Mangostan eronder en Mijs is ready to go! Is deze outfit ook iets voor jouw dochter?
Je kunt de trui van America Today hier shoppen &   de panterjas shop je hier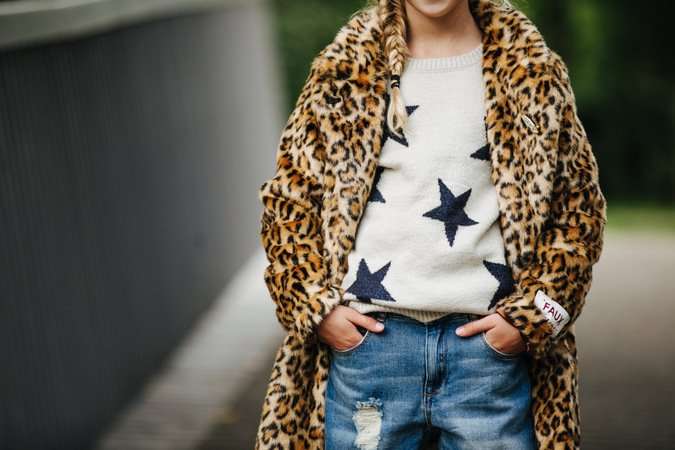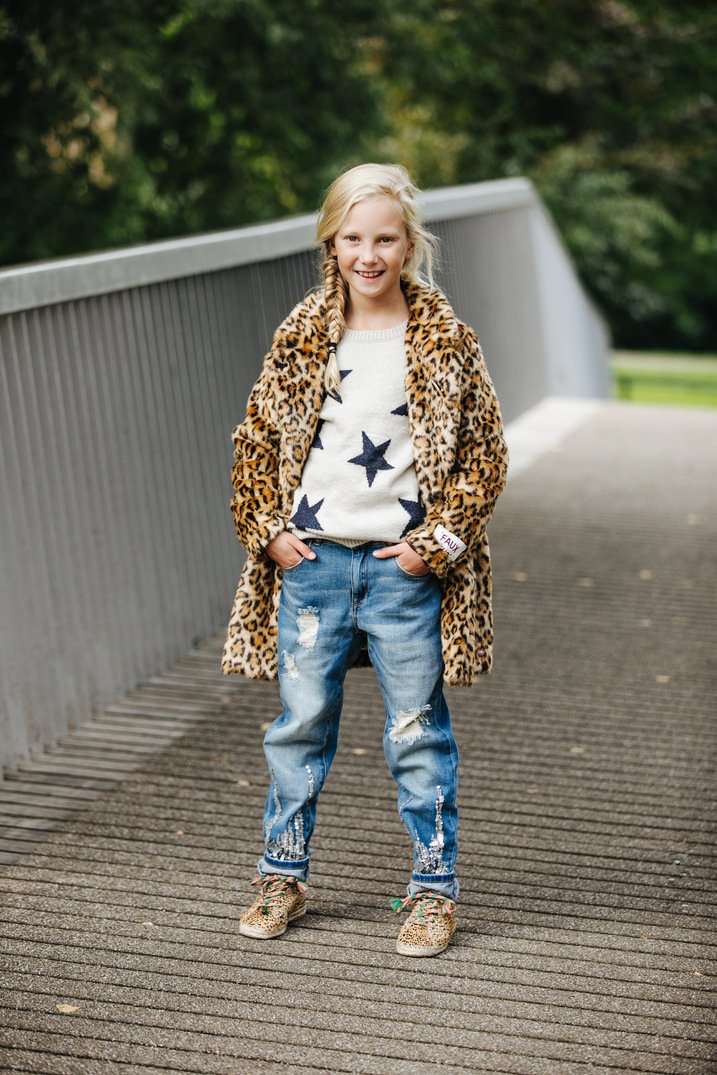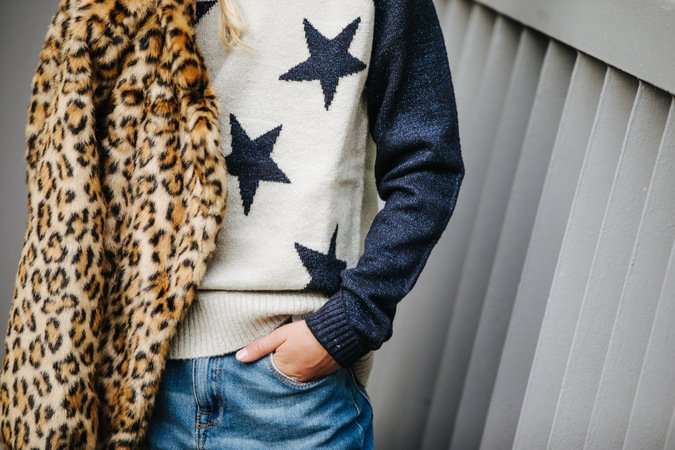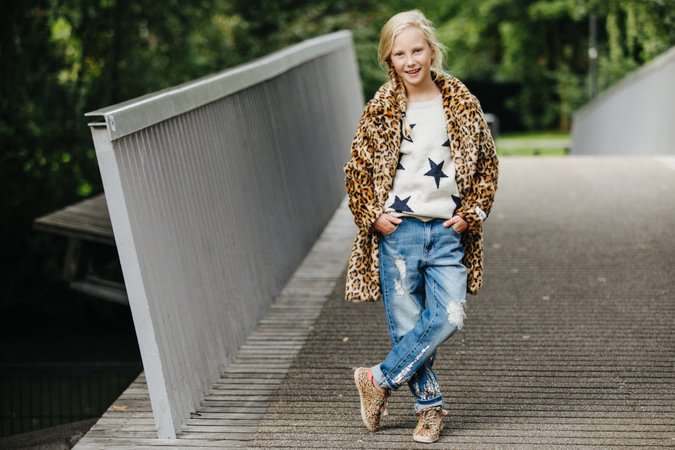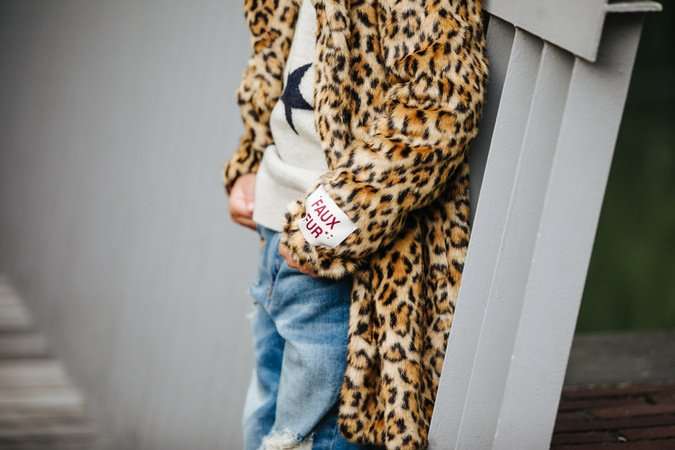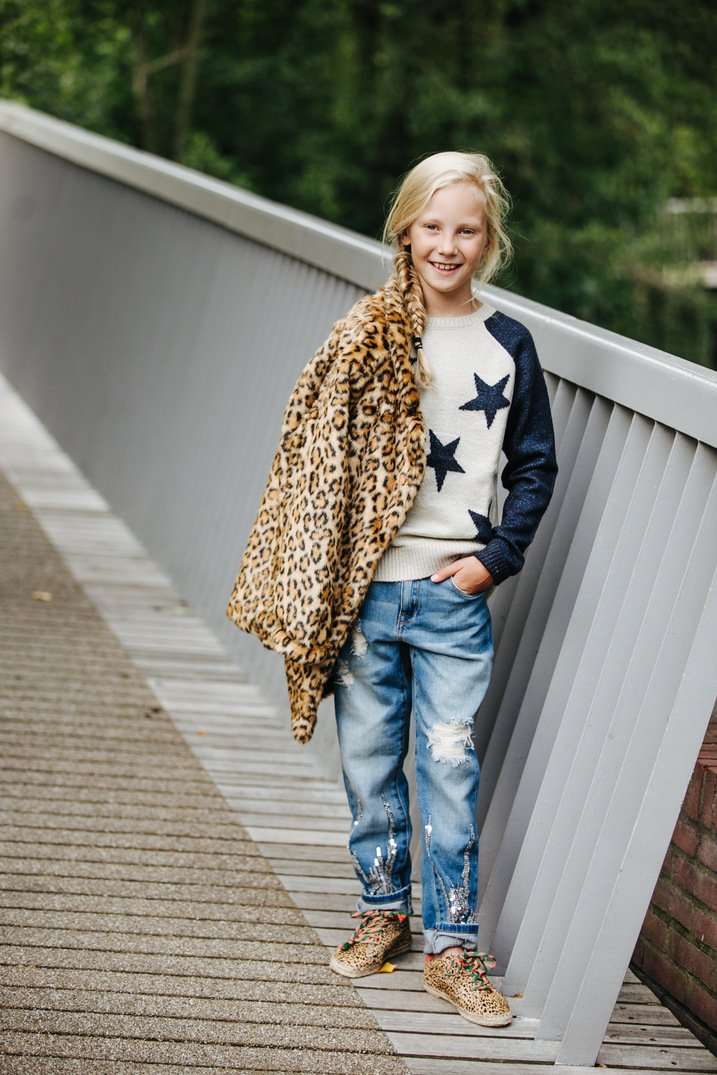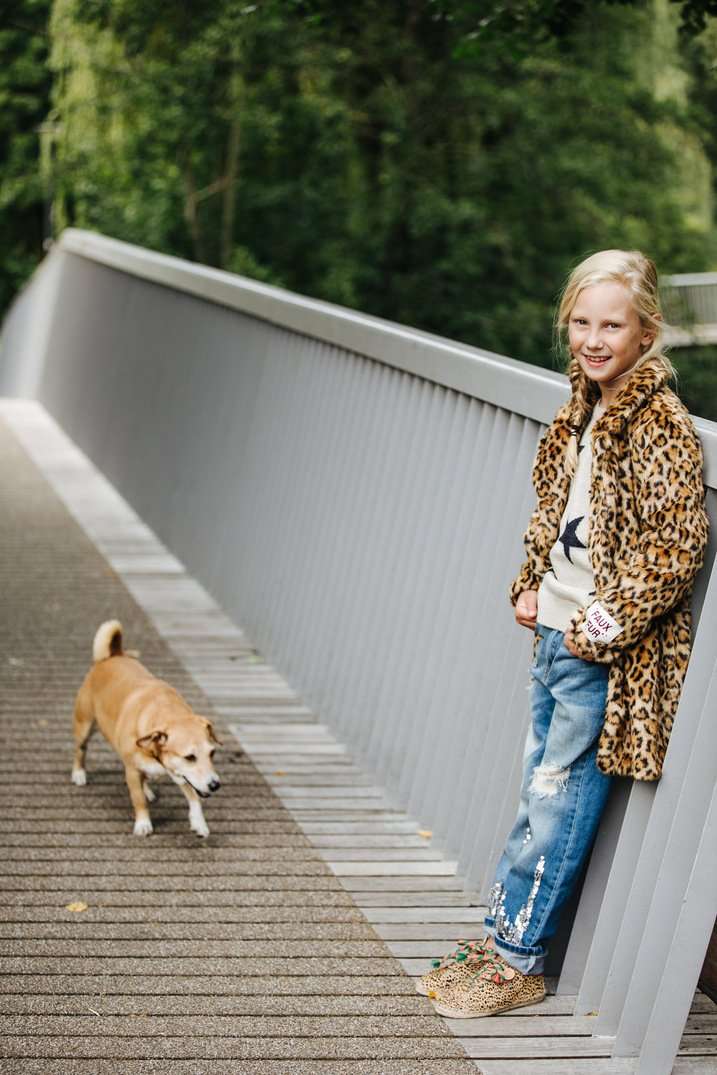 Wat vind jij van deze outfit?
Je kunt de trui van America Today hier shoppen &   de panterjas shop je hier