Na jullie mega leuke reacties op de 5x leukste tienermerken blog van vorige week heb ik helemaal de smaak te pakken! Daarom gooi ik er nog een hele leuke shopping achteraan. Als je goed kijkt, zie je dat ik twee looks gestyled hebt! Zou jij voor de linkerlook gaan met toffe slippers, of voor de rechterlook met de Fila's eronder? Je kunt deze items trouwens ook perfect met elkaar mixen en matchen. Welke look wordt het voor jou? Oooooh en check even die jas!!! Zó gaaf!! HAPPY SHOPPING!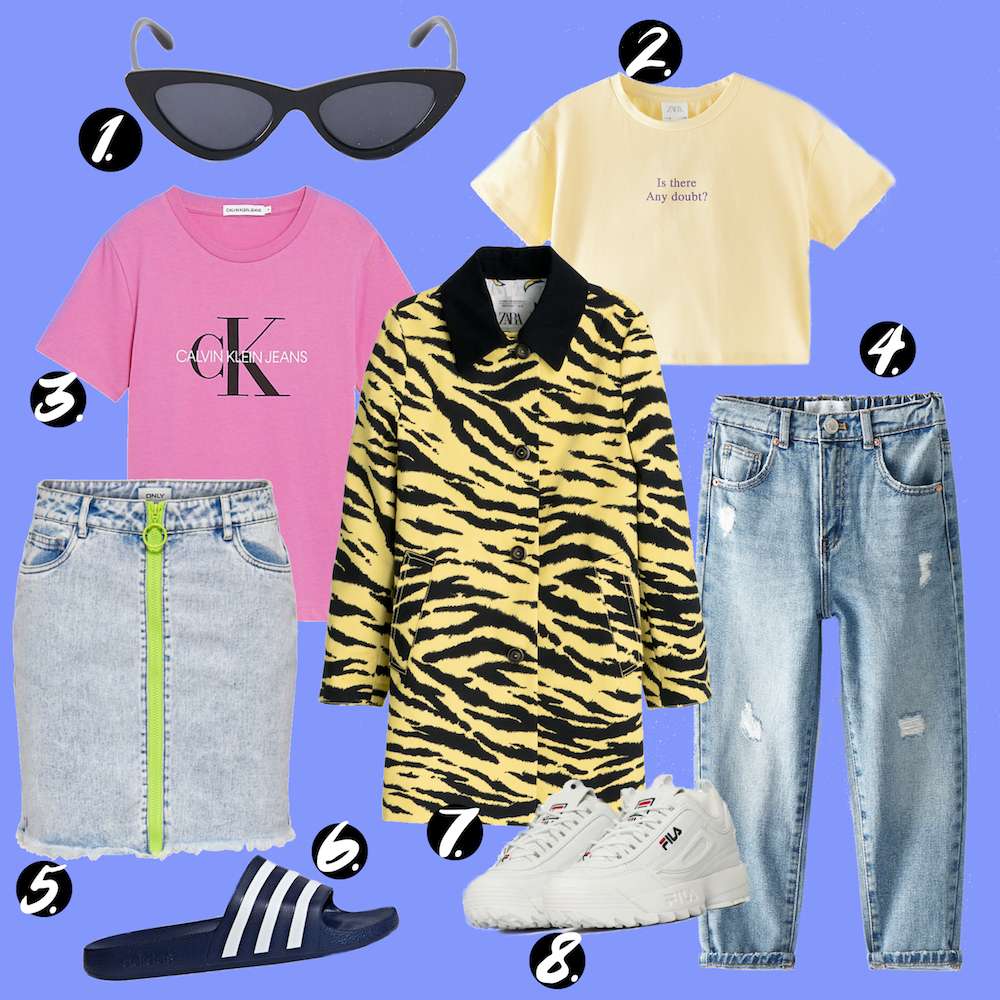 1. Zonnebril Zara
2. Shirt Zara
3. Shirt Calvin Klein
4. Jeans Zara
5. Rokje Kids Only
6. Slippers Adidas
7. Jas Zara
8. Fila's Little Legends
Voor welke look zou jij gaan? Links of rechts?