SHOP THE LOOK | BON VOYAGE 
Hey! Wat leuk dat je er bent! Ik combineer dagelijks verschillende kinderkleding outfits om jullie te inspireren! Volg me ook zeker even via Instagram, dan ben jij altijd als eerste up to date van de leuke combinaties die ik maak….!
Kindermodeblog via Instagram  +
Frederieke Wieberdink via Instagram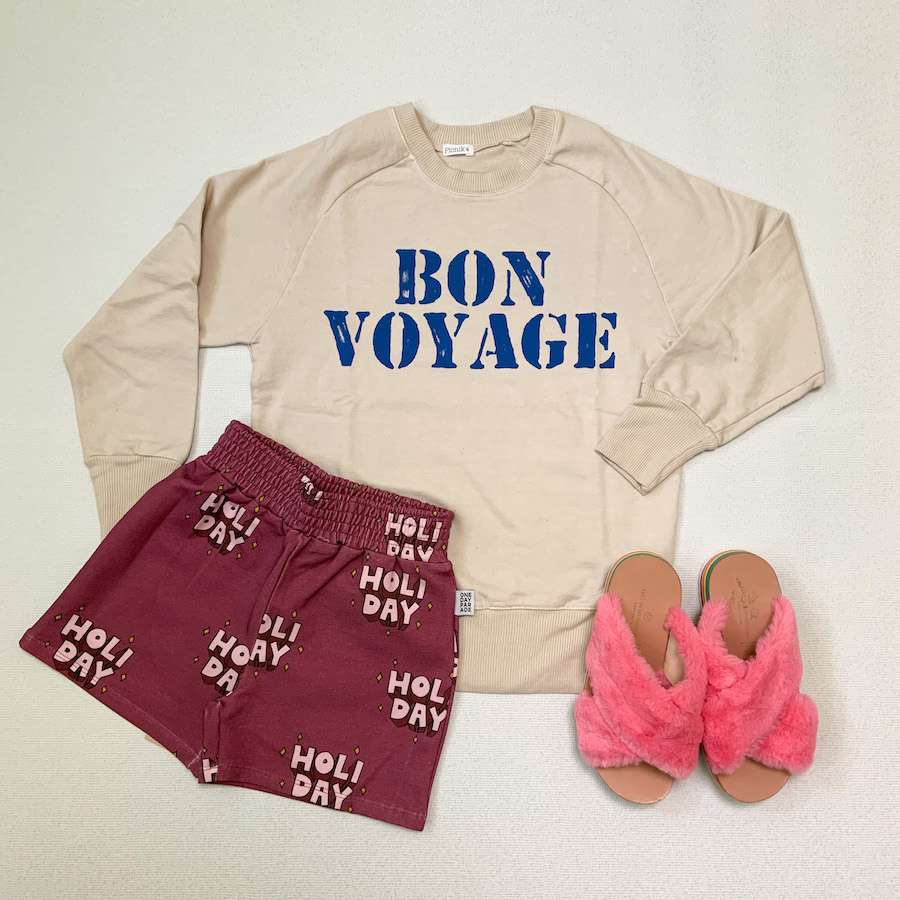 Trui Picnik Barcelona
Short One Day Parade via Kixx online
Slippers Maison Mangostan (oude collectie)
Wat vind jij van deze look?