HET ITEM DAT ALTIJD VAN PAS KOMT!
De hoodie. Een variatie op de sweater die het laatste seizoen het straatbeeld aan het veroveren is. Voor de boys zien we 'm wel al wat vaker, maar ook voor de girls is de hoodie hot hot hot.
Over hot gesproken. De temperatuur ligt vandaag wat lager de de afgelopen weken en dat bewijst meteen maar weer dat een sweater, of in dit geval een hoodie, altijd van pas komt. Of het nu zomer of winter is, dit is zo'n item dat altijd van pas komt. Florelise draagt een stoere hoodie van het kinderkleding merk Scotch R'belle op een zomers shortje van de Zara. Beiden scoor je nu voor een fijn prijsje in de sale!  En de combi van een sweater of een hoodie op een short is ook helemaal leuk toch?
Heb jij ook ieder seizoen wel een sweater of hoodie in de kast liggen voor de kids?
Sweater

Scotch R'belle

Short

Zara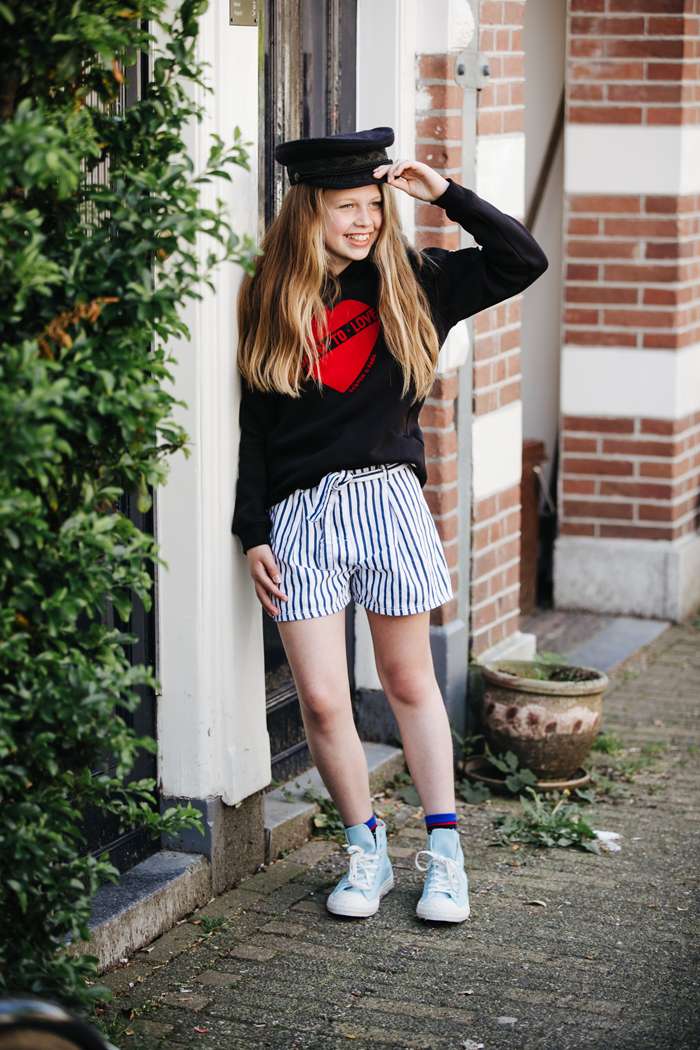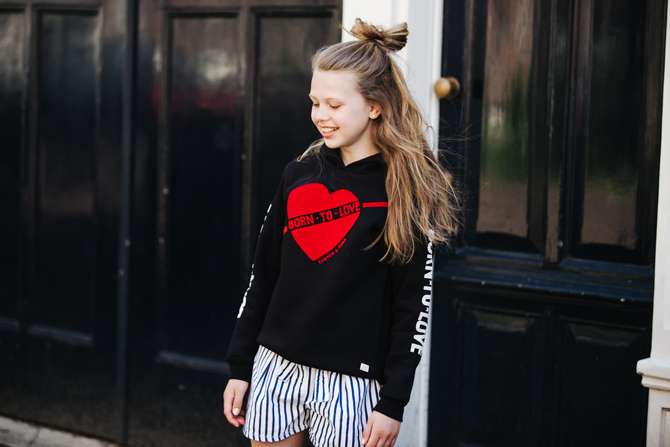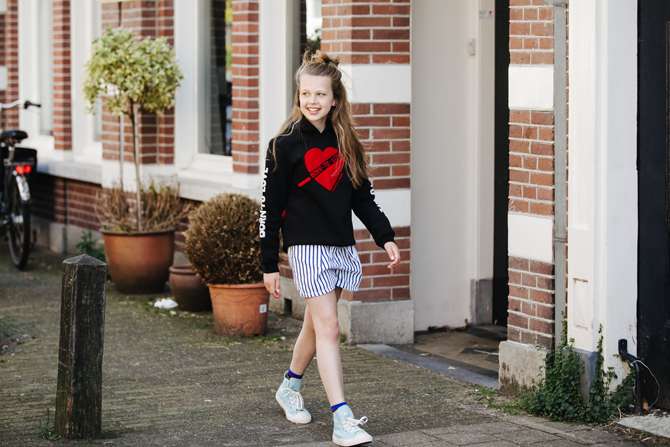 Sweater

Scotch R'belle

Short

Zara
Foto's door Alina Krasieva Photography